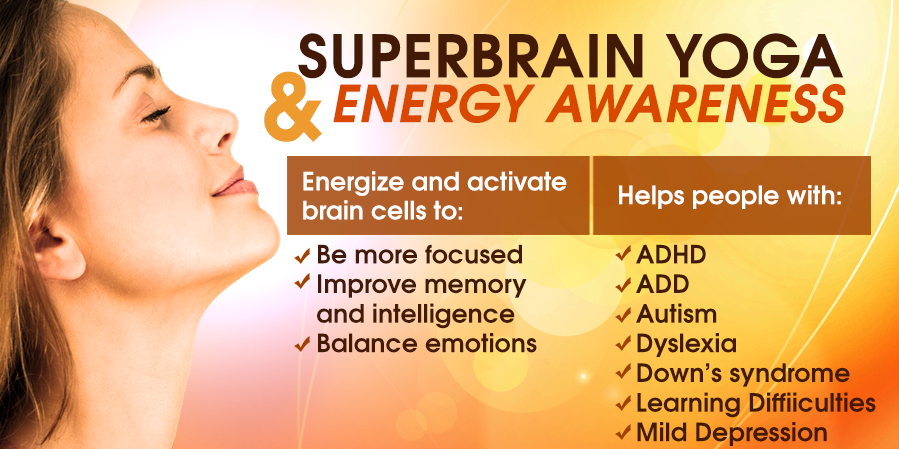 Superbrain Yoga is a simple beneficial exercise that does not involve any complicated body twists or turns. It is designed to help improve aspects of your mental health such as concentration. While hard evidence for the effectiveness of superbrain yoga is limited, some feel it can especially benefit hyperactive children and teens, senile people, autistic people, and people with ADD/ADHD. Superbrain yoga is a simple activity that involves touching the ears and doing squats. With a little effort, you can easily gain the benefits of superbrain yoga.
Now, I know what you're thinking: "no exercise can make me smarter", right? Well, I was a little skeptical at first too. Until I started doing research and saw the results. This exercise, being called "Superbrain Yoga" is meant to pump up cell and neuro activity in the brain, and it seems to be working amazingly.
Improved brain function has been seen in the elderly, those with autism, Attention Deficit Disorder (ADD), Attention Deficit Hyperactivity Disorder (ADHD), Down Syndrome, Alzheimer's, or other development challenges. It's even helped those who are just "foggy" sometimes and those who have a problem with short-term memory.
The Benefits
It increases the focus and the power of concentration among children.
Improves emotional intelligence in children.
It serves to pacify and normalize the behaviour patterns of children.
It increases the power of the memory to retain and recall new information.
This has the potential to improve the group dynamics dramatically.
Kalpana Karia teaches Superbrain Yoga to children of Lutheran School for the disabled, in Kisumu, Kenya, every Sunday at 10am.
All the classes open, volunteer based, and have no charges.